This is a Sponsored post written by me on behalf of Arm & Hammer Truly Radiant. All opinions are 100% mine.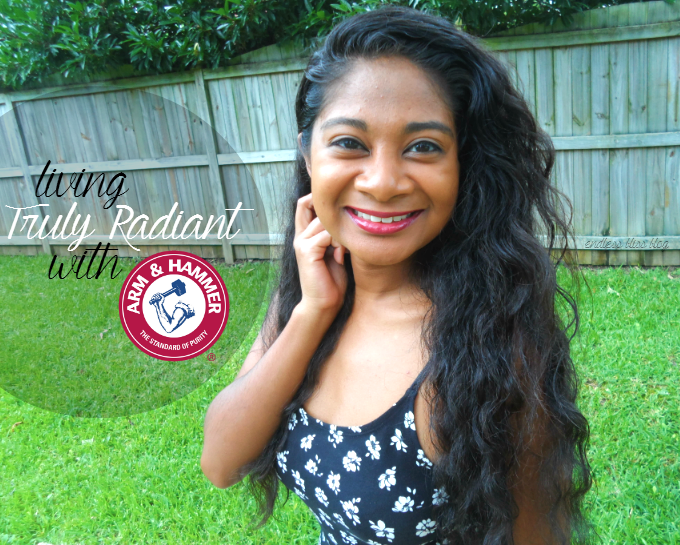 When people talk about the legend they want to leave behind, I always know that the one I want to leave is happiness. I want people to remember me as someone who lived life positively from day to day and let my true radiance shine through all of my actions. So when I heard about the Truly Radiant movement with actress, author and TV host, Alison Sweeney, I knew I had to get in on it!
I was thrilled to try these three Arm & Hammer products. Arm & Hammer is a brand that most people know and trust, and I am no exception. While I have used Arm & Hammer toothpaste before, I can't say that I really saw any visible improvement to my teeth, so I wasn't expecting anything special from their Truly Radiant line. Of course, they had to go and prove me wrong.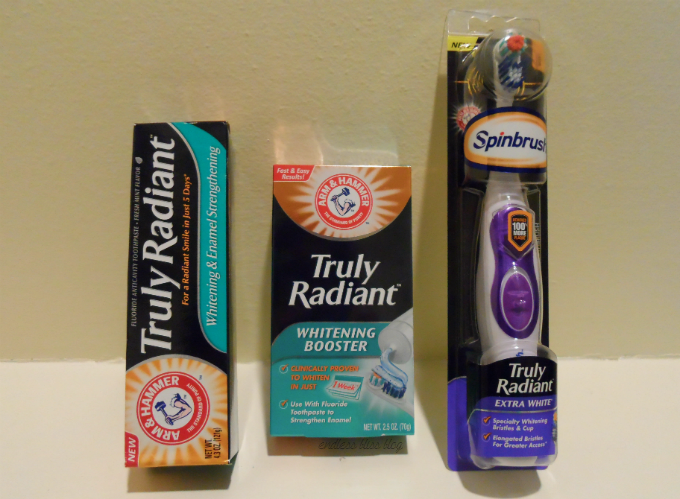 These are the three products I was able to try from Arm & Hammer: Arm & Hammer Truly Radiant toothpaste, Arm & Hammer Truly Radiant Whitening Booster and the Arm & Hammer Truly Radiant Extra White Spinbrush.
For some reason, I've always liked to walk around and do other things while I brush my teeth. Brushing my teeth and completing other tasks can be impossible! I always have toothpaste running down my face (yea, get that cute visual). With this toothpaste, you definitely have to brush above the sink. It was truly a discipline. Other than that, it was great. Within a week, my teeth looked so much whiter! My boyfriend can back me up on that.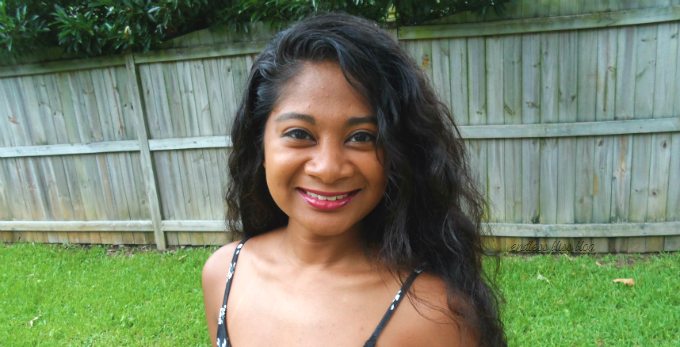 What are some of the benefits of this toothpaste (besides cleaning, strengthening and whitening my teeth, of course)?:
-- Studies show that it removes 100% more surface stains than ordinary toothpaste (I definitely believe this. My teeth weren't the whitest before I used this toothpaste.).
-- It smooths surface imperfections while restoring shine.
-- It's the only toothpaste with baking soda, peroxide and active calcium (that's triple the whitening power!)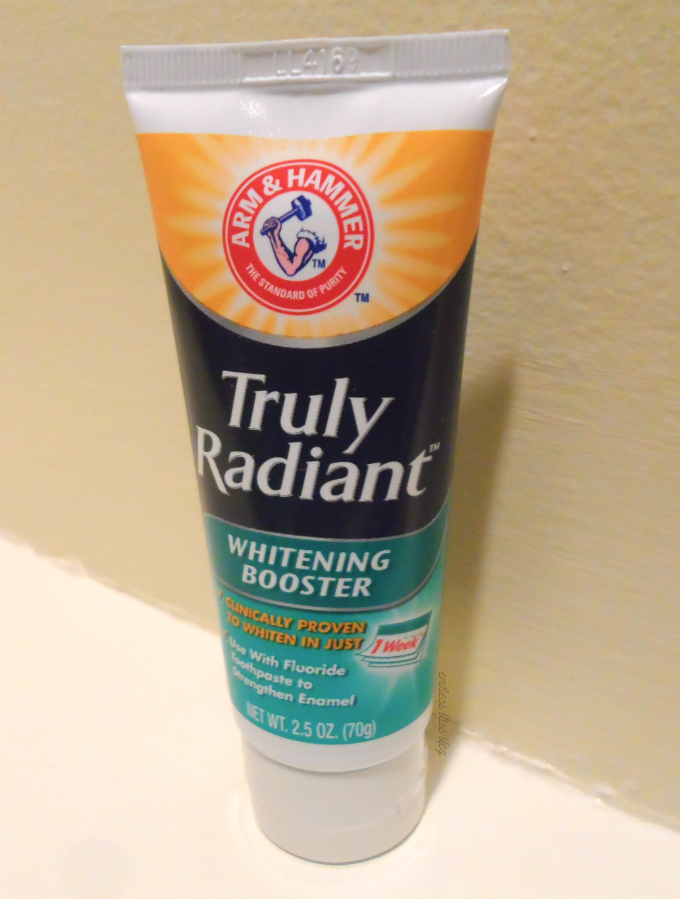 I wasn't sure what to do with the Whitening Booster at first. I'm not normally one to read (or follow) written directions, namely for electronics and especially not for anything toothpaste related. But I digress. I had to read the directions. You use the Whitening Booster and toothpaste together. When I first used it, it slid right off of the toothbrush when I put it under the water, so after that, I learned that you should put the Whitening Booster on before putting the toothpaste to prevent this little problem. Fun fact: the Whitening Booster is clinically proven to whiten teeth in just one week (and it really did whiten my teeth!) and contains 3x more whitening agent than a leading white strip.
I've always been a fan of electric toothbrushes. They just seem to get the job done better, and they leave your teeth feeling so smooth. The Truly Radiant Spinbrush is by far the best toothbrush I've ever used. The orange part at the top is elevated just slightly, and I feel like that little bit of extension helps to reach places that I would have missed with a manual toothbrush. They're also proven to remove 100% more plaque than a manual toothbrush. I love running my tongue over my teeth when I'm done brushing with the Spinbrush, because they're so smooth. It reminds me of what my teeth felt like after I first got my braces off.
Whitening my teeth is something I have always wanted to do, but there's no way I could justify buying a $50 pack of whitening strips. I've tried tons of different whitening toothpastes, and none of them seemed to do the job like Arm & Hammer's Truly Radiant line did.
Now that my teeth are finally radiantly, I can focus on bringing radiance into other parts of my life.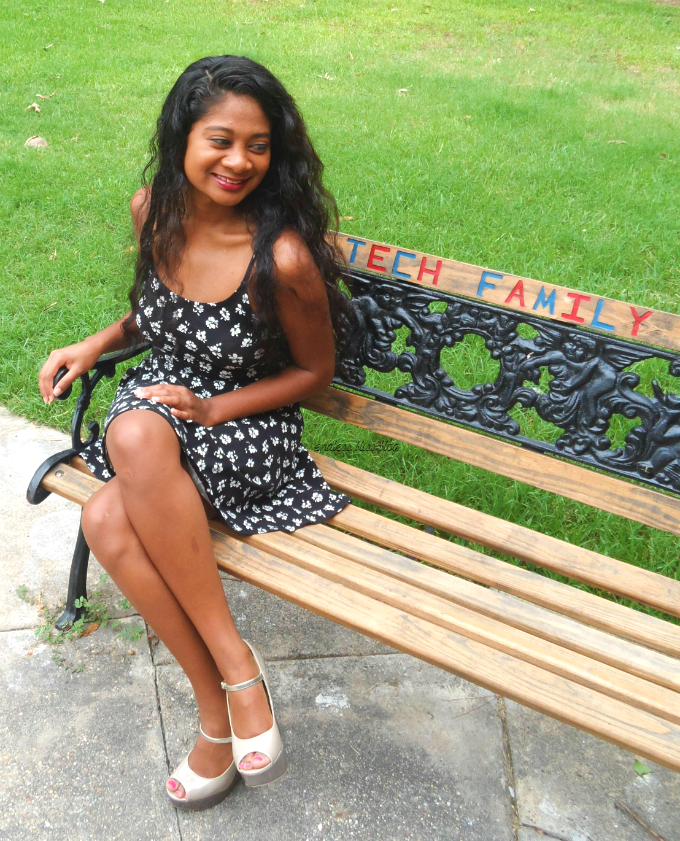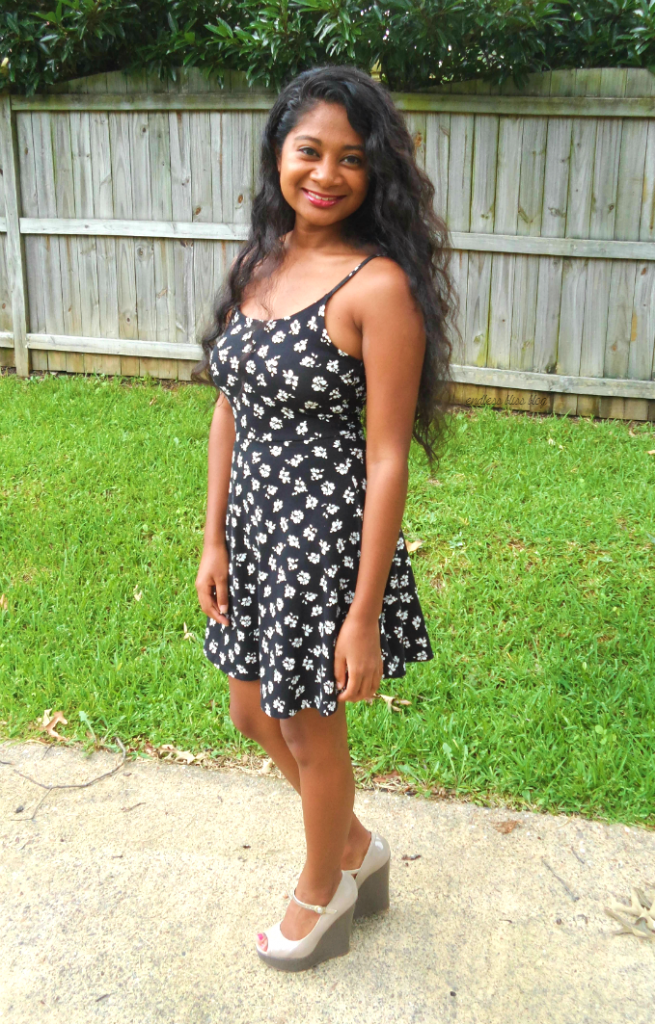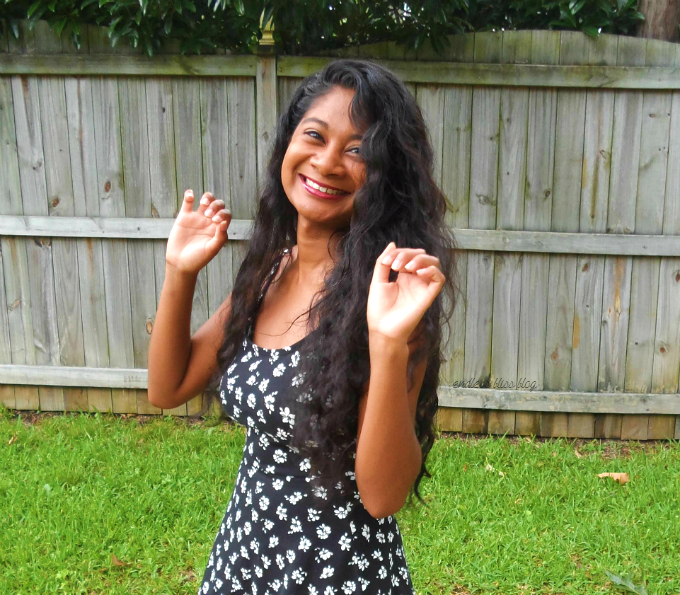 Here are a few ways that I like to live radiantly:
-- Singing at the top of my lungs (even though I'm an awful singer)
-- Complimenting people on their outfits (and secretly wishing I could spend more money on clothes)
-- Telling the people I love that I love them
-- Reading (that counts, right?)
-- Dancing like no one's watching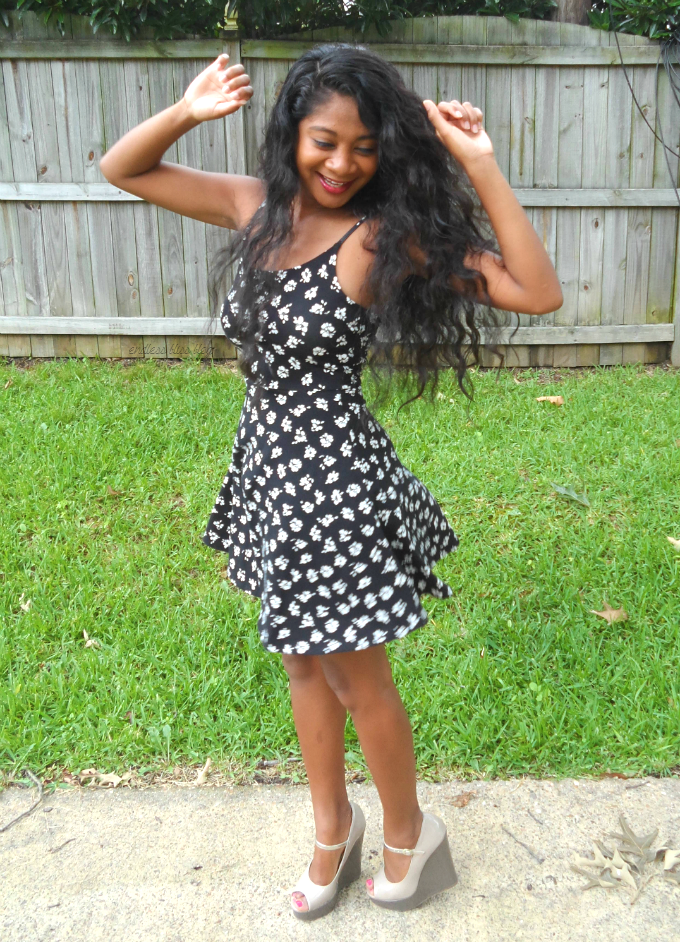 -- Going on unforgettable adventures
-- Expressing myself through words (blogging, writing, journaling)
-- Figuring out my passion (I'm only 24. I'm still trying to figure things out)
-- Smiling more often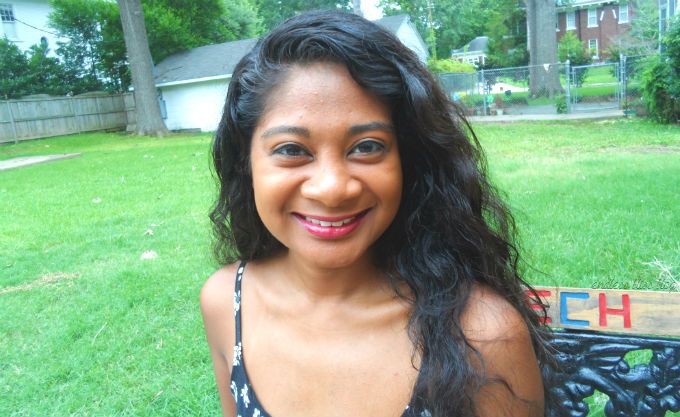 -- Slowly getting out of my comfort zone
-- Living life on purpose
Click for more tips to bring out your inner radiance!
Join the movement! How do you live radiantly?