This past weekend, one of my best friends was in town. His name is Tra, and he was visiting from California. We went to high school together here in Bossier, and then he got a big boy job in LA. That was two years ago, and tragically I've still never been to visit. I need to change that soon.
Anyway, while he was in town, we caught up over several plates of Chinese food, reminiscing about old times and sharing bits of our lives that we've only seen on social media. It was so great to spend four whole hours together just the two of us!
I wore this little number to meet him. I'm obsessed with these high-waisted blue shorts that my friend, Katherine, gave to me. They're so adorable, and went so perfect with these earrings and bracelet that I got from Transcendence Designs.
These earrings were so lightweight and comfortable to wear and look absolutely adorable. I'm in love with the design and the color of the bead she chose. It's also hard for me to find bracelets that fit my wrist without slipping off, and this bracelet was the perfect size. And how adorable is the heart-shaped clasp?
Want some beautiful jewelry of your own? You could win one of these beautiful pieces by entering using the Rafflecopter below:
If you're too impatient to wait, you can visit the Transcendence Designs shop on Etsy and use the code BIGSUMMERBLOWOUT2014 for 50% off at check-out!
For even bigger savings, you can visit her store on eBay to bid on items (some starting as low as 99 cents!) or take advantage of the Buy It Now sale prices! There are even some items that aren't available in her Etsy shop. Here are a few items up for bid right now:
a Rafflecopter giveaway
Disclaimer: I received these products complimentary for review. All opinions are 100% mine.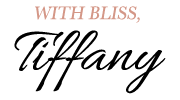 *********************************************************************************
Meet the lovely ladies behind Three Samosas!
Two friends blogging together as a way to stay connected across the seas and have fun while at it.

What's your favorite thing about fall?
Lala says: The colors! The beautiful shades of orange and yellow and the crisp wind that creates such a magic in the nature.
Zoya says: Something about the wind just feel's different.The only visible sign around here of the seasons changing.lol
What song are you currently obsessed with?
Lala says: The one song I am really obsessed with these days (once again) is a song by Sara Ramirez, yes, the very girl who plays Dr. Torres in Grey's Anatomy. The song is called "The story" and I love it ever since I came across it. There is an original version but this is the one I love. I can so relate to it and these days, I am listening to this song on auto-repeat mode.
Zoya says: Lana Del Ray: Young and Beautiful. I really need to stop though, it's depressing me!

If you could have dinner with anyone, dead or alive, who would you choose?
Lala says: I am huge fan of humor! These days an Indian comedian is on my mind ;-) He is cute, funny and ambitious as it seems from his progress in last few years only. Definitely a dinner with him, a dinner with Kapil Sharma (The host of "Comedy nights with Kapil on Colors TV, India)
Zoya says: My dad.
Name 5 things that make you happy
Lala says:
1.My cat, Pixel, is such a precious bundle of joys. He makes me laugh even when a normal person must get a bit angry (pushing glasses off the table, accidental scratched and pressing just the right (shut down) button on my laptop when I am working)
2. Mojitos - I am new to these minty potions but I am already in love with these. Me and my friends, once a month, one best mojito place in Bordeaux and one glass each, that's how we roll.
3. Accessories - Coming across accessories which are one of their kind makes me jump in joy right there in the shops. I end up buying things I will never be able to wear publicly or professionally that often but as long as I own them, life is beautifully accessorized.
4. Long lasting manicures - A manicure which remains intact (read: Chip free) even after one week makes me thank the universe with all my heart.
5. Indian food - I may be a weight watching/fitness freak of a person (6 days a week in Gym for me it is!) my guilty pleasure lies in my traditional, oily and heavy food. Of course, that's not every day, more like once a month. Just an image of hot "Chicken Malai Boti" in my head can bring a grin on my face and water in my mouth.

Zoya says:
1. Smell of rain on dusty roads
2. When people smile back
4. Rediscovering an old favorite (song, movie, book)
For more from Three Samosas, click the links below: