This is a Sponsored post written by me on behalf of BIC 4-Color pen for SocialSpark. All opinions are 100% mine.
My love for themed parties stems from my love of Mary-Kate and Ashley. All of their party videos made me want to have "any kind of party - dance party, beach party, birthday party, pool party, sleepover party, homework party..." I just love a good party, and the best ones have themes!
I recently helped throw a surprise rainbow party for a friend, and boy was it a blast! We had rainbow everything - food, decorations, drinks, pinatas. Their house was rainbowed out. So much color everywhere! It looked awesome, if I do say so myself.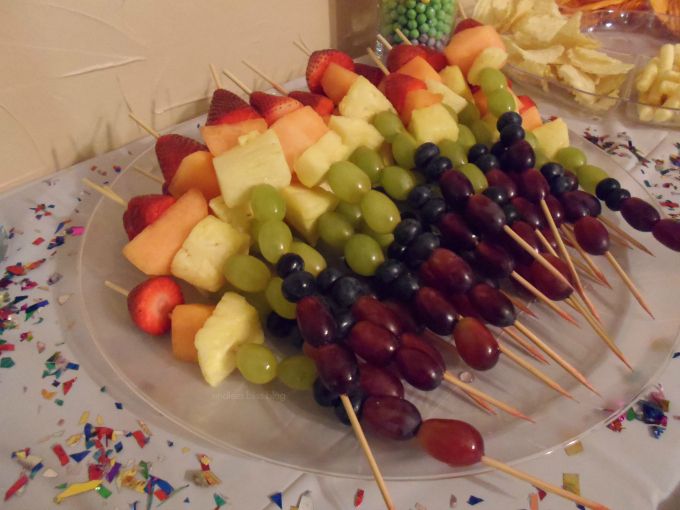 The rainbow party was obviously super fun, but you don't need a special occasion to express yourself through color! I'm sure y'all remember those multi-colored pens from back in the day. I used to have at least three of them with a ton of colors on them. The pink one would run out first because obviously pink is the best color (even though it's not technically part of the rainbow, but whatevs).

BIC has an awesome pen that (1) lets me relive my childhood and (2) allows me to be colorful everyday - the BIC® 4-Color™ Pen! It's 4 Inseparable Colors in 1 Pen. How cool is that? All of my fellow OCD organized friends should be excited, because hellooooo color-coded notes! You don't even have to waste all that time picking up and putting down different pens. You can have four colors right at your fingertips.

I'm sure lots of you like to listen to different types of music when you're in different moods. Now you can write with different colors that coincide with your moods that too!
Feeling proud? Write with the blue pen. Everybody loves blue. Blue cheese, blue skies, blue moon, blue jeans. Blue is everywhere, and he knows it and loves to show it.
Feeling jealous? Write with green. I mean, green with envy. Green is the forgotten pen color. Not many people choose to write with green, but green is good for so many things - the environment, food, etc.
Feeling flawless? Write with the red pen. Red likes to go around correcting everybody - grammar, spelling, calculations. Red wants everything to be right and parallel.
Feeling forgotten? Write with the black pen. Black is the afterthought. Everyone wants to write with blue, but when blue's not available, black is there to save the day.
What color are you? I'd say I'm a combination of all four colors. I would like to think I'm blue (da ba dee da ba die) in a humble way, but I know I have some red in me because I love correcting grammar (nerd alert. Judge me).
Still can't decide which color you are? Watch the videos below for some inspiration:
Want to get your own
BIC® 4-Color™ Pen? Visit Amazon or Staples and order yours today! Don't forget to like
BIC® 4-Color™ on Facebook to learn more about the 4 personalities and find them on Twitter to follow the four color hi-jinks!
Color is one of my favorite ways to express myself! How do you like to express yourself? Do you like being colorful? Have you ever had a pen like
BIC® 4-Color™?