Sorry this is coming at y'all a little late, but I finally got my package for my first
Snail Mail Collective
, and I'm so excited to share it. Unfortunately, the package I sent to my partner is currently lost in the mail somewhere. Dang USPS.
Anyway, I was partnered with Kelsey from
April Sprinkles
. I loved getting to know her via email, and even though August has come and gone, we still chat, which I love. Like I've said a million times, my favorite part about blogging is connecting with people on a more personal level than commenting on each other's pages. When you can make a connection with a stranger and become friends, that's so special. I'm so glad that I got paired with Kelsey this month. She is aca-awesome!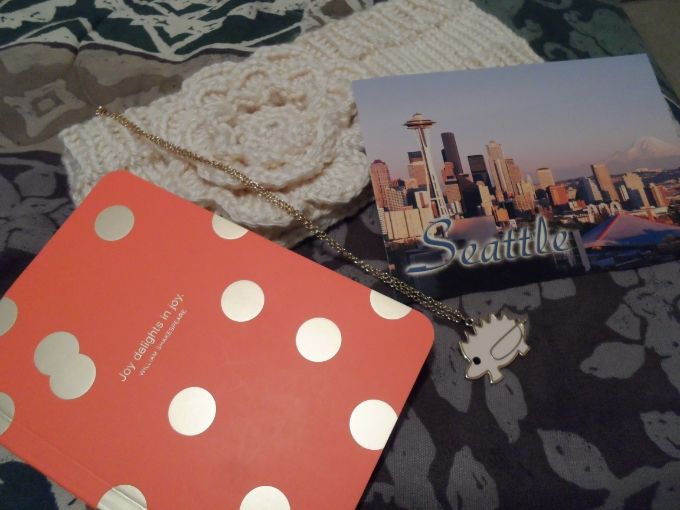 What I got:
Seattle postcard with a lovely note
Yellow headband (crocheted by Kelsey herself! I told her I always wanted one, and BAM! Got one!)
Coral and gold notebook (two of my favorite colors)
HEDGEHOG NECKLACE
As you can probably tell, I was pretty excited about that hedgehog necklace. I've never seen one before and don't even know where you would find one, but Kelsey did, because she's awesome. I love love LOVE it so much. Ahh!
Y'all should definitely sign up for the
Snail Mail Collective
. It's such an awesome way to meet new people each month. Go do it!
If you're interested in guest posting on d'Asti at Tiffany's, please email me at tiffanykwhite@gmail.com. Thanks!