Since it was so cold this weekend, I decided that I would spend it inside, avoiding going out at all costs. I stayed in my PJs, read a whole bunch, and got a little crafty! I was inspired by the canvases that I saw on
Emily's Etsy shop
and decided to try to make some of my own. I chose four countries with unique shapes, all ones that I would like to visit one day - Australia, England, Italy, and South Africa. I took the pictures with my phone, so sorries for the bad quality.
Materials:
Mod Podge
Glitter (I used gold glitter that I got from Wal-Mart)
Paint (I used navy and vintage white)
Paint brush
Canvases
Pencil
Steps:
1. I started by printing out pictures of the countries' outlines and traced them onto the canvas.
2. Next, I drew a chevron pattern around the country's outline.

3. I painted the vintage white chevron stripes first.

4. Then I painted the rest of the chevron stripes navy. I had to do two layers of the navy.

5. Next, I mixed one part mod podge and two parts gold glitter together.

6. I painted the mixture to fill in the country's drawing. I did two thick layers. Just do it until there are no more white spots!

7. And voila! Done! Admire your masterpiece!
I'm also participating in my first giveaway, so be sure to enter below!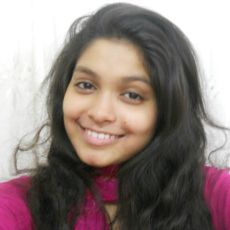 Bits of Days / Noor's Place / I Have A Messy Bun
A Weekend Crossing / d'Asti at Tiffany's
Terms and Conditions:
Open Worldwide.
Winner will be selected by Random.org.
Winner's entry will be verified then winner will be notified by email.
Winner has 48 hours to respond before a new winner is selected.