If you didn't know already, I love traveling. My ideal job would be one where I get to travel the world and experience different cultures and write about it. Since getting a job like that would be near to impossible for me, I like to experience different cultures closer to home.
I think one of the most beautiful things about the United States is that it's filled with almost every culture imaginable. Everyone living in this country came from somewhere else, and yet somehow, we manage to live cohesively (for the most part).
This past weekend, my friend, Katherine, invited me to India Night at LSUS, Louisiana State University in Shreveport. Tickets for the event are normally $100, but since I helped Katherine with set-up and little things throughout the event, I was able to get in with no charge. I have always wanted to be an event planner, and I love being behind the scenes of events, so I was happy to help out. I help put chair covers and sashes on chairs, handed out pamphlets and directed people to the buffet. Even though I helped out, I was still able to experience everything as well.
The first hour was a cocktail reception with appetizers. I wish I could tell you what the appetizers were, but I really have no idea. I had some white wine that was a little dry for my taste, but I still drank it. There were three different appetizers, and I sampled them all. I only really liked one, which was basically fried spinach and onions. It was different, but pretty good.
My favorite part of the night was the dance performace. There are Indian dancers that traveled to Shreveport from Dallas with a group called Blue Flame Productions. They performed 11 different dances. I loved all of their different costumes and the energy that each of the performers had. You could tell which ones were seasoned dancers and which were newer. They did a lot of fusion dances which were more modern, and my favorite was the Bollywood Fusion. They also had one particular dance where the dancers were younger, from 13-17, and they did fairly well. My favorite dancer was this girl that looked kind of like Lea Michele. She did a few dances, and her energy jumped off the stage. My favorite male dancer was Kaizer. He was hilarious and fun to watch, and his facial expressions were priceless.
Lea Michele look-a-like is the girl on the right
Kaizer is the one in the middle.
Sorry for all of the crappy photos. I only had my phone with me since I was using a smaller purse.
After the dance concert was dinner. The only Indian food I've ever had was curry, which I do enjoy. They had two different kinds of curry for dinner, as well as a few other dishes that I don't remember. I enjoyed it overall, but I must admit that Indian food is definitely not my favorite. They also had two different desserts that I did not like at all. I'm still glad that I was able to experience the food and the culture through the program.
Even though I'm unlikely to travel to India anytime soon, I'm so happy that I was able to get a little taste of the Indian culture in my city. While I'm not able to spend all of my money on traveling, experiencing different cultures close to home is still a treat.
Have you ever traveled to India or experienced Indian culture in any way?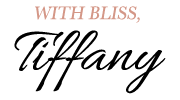 *****************************************************************************
Meet my friend, Angelic!
I'm very excited to have her back on my sidebar this month!
I'm Angelic and I blog over at
www.simplysinova.com
, a lifestyle blog that's all about my record collecting, fashion, beauty, and pop culture. When I'm not blogging I can be found watching Wes Anderson films, listening to Lana Del Rey and Coldplay and gushing over french bulldogs.
What are you looking forward to this summer?
This summer I'm looking for to traveling! I'll be visiting Miami, New York and California this summer. I'm also looking forward to expanding and growing my blog.
Where is your favorite place that you've visited?
The best place I've ever visited was: DISNEY WORLD! I've been more than a dozen times and it still ever gets old! It is definitely the happiest place on Earth!
Where would you go on your dream vacation?
I'd love to visit Paris! It's my mission to go sometime next year!
To keep up with Angelic, click the links below: