I think we've all been told that we should do what makes us happy and not what brings us more money. Like an idiot, I didn't follow this advice after college. My senior year at Louisiana Tech, I was lost. While all of my friends already had jobs lined up or were re-enrolling into different schools, I was sifting through my pathetic list of options:
1) Move back in with my parents and find a job close to home.
2) Find a summer internship and cross my fingers it turns into a job. If not, I'll find something else.
3) Go the career fair, apply for jobs, and hope I get one.
I went with option three. I had plans to go to the career fair anyway, regardless of the fact that most of the companies attending were geared more toward engineering students, and the companies that were there for business students weren't ones I was particularly interested in.
I ended up setting up two interviews with two companies that I won't name here. They both actually went really well. With one company, I got offered to do a second interview. I blew the second interview though. It was a pretty tough one, and I didn't have an answer to one of the questions. I walked out feeling confident that I didn't get it, and I was proven right. With the second company, I was hired on the spot. I was excited to have a back-up plan in case something better didn't come along. The pay was very decent. I would be paid salary for the first time in my life. Benefits were awesome. Plus, I would still get to work in my college town, so I was pretty excited about that.
Totally unrelated: That same day, I was offered a job to work as a camp counselor in Pennsylvania, and I hesitantly asked the person who hired me at the aforementioned unnamed company above if I would be able to start in August rather than June, and they allowed me to. I figured any company with that amount of leniency had to be worth working for because it just made them seem understanding.
Irrelevant camp picture to go with that irrelevant tidbit.
Anyway, fast forward to August. I had my first day. It was just me and two other people working - the boss and the cashier. I had no idea that the staff was going to be so small. Just the three of us. After my first day of work, I went home crying and had Jon come over to comfort me. Little did I know I would be crying every day after work for the next three months. Yes, I was making lots of money, but I realized that my happiness was much more precious to me than the amount of money in my bank account.
You're probably wondering why I didn't just quit. Well, I had no other options, so I had to just stick it out until I had one.
In November, I was texting one of my friends from Tech, and I was telling her about how much I disliked my job. She told me that they were hiring at the hotel she was working at back in my hometown. Even though it meant that I would have to move back in with my parents and be paid hourly at a job that I didn't even need a degree for, I still jumped at the opportunity. The prospect of working in hospitality just tugged at my heart, and I knew that I was making the right decision.
By mid-month, I was all moved back in with my parents in my high school room training to be a front desk agent at a hotel. And you know what? I was the happiest I had been since I left summer camp. I felt like I was finally doing something that would actually lead to greater things for me, and I was so right. I was the first promotion at the hotel, and now I have an office, my own desk, an official email and even a business card all because I chose happiness over money.
While I'm still making less than what I was at that awful job I worked at for three months, I still make enough to live comfortably, obviously because I'm going to Europe, and I paid for that all on my own.
So while you may think it's best to chase the money, I assure you that money doesn't buy happiness. Unfortunately, I had to learn the hard way.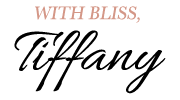 *****************************************************************************
Meet my sweet friend, Mary!
I'm Mary, the girl behind, Eat Drink & Be Mary. I'm a girl in her twenties who recently graduated college, and am now learning to love long distance. A coffee loving, DIY crafting, recipe trying, legging wearing, Instagram obsessed, aspiring teacher and Christian. Just trying to find my place in this "big girl" world, one blog post at a time. You can often find me raving about a recipe I recently tried, an outfit I got a great deal on, or just a hodge podge of what's on my mind lately. Pour a cup of coffee, pull up a chair & stick around for what I'm super excited to share with you today...
What are you looking forward to this summer?
This summer I'm looking forward to beach trips (even though I've already taken several) and my family is road tripping to Colorado & Wyoming. Basically relaxation & a good dose of Vitamin D.
What is your favorite place that you've visited?
My favorite place I've ever visited is England, my clogging team went the past summer and it was a blast!
Where would you go on your dream vacation?
My dream vacation would be Spain or somewhere tropical.
For more from Mary, click the links below!