I am in love with this maxi. I usually don't wear them because I'm only 5', and they are usually way too long and don't feel like paying the extra money to have them altered. I only have two, and both of them are a little too long, but this one isn't long enough to be invasive. I actually got this one on sale at Papaya for just $5! It was a steal, and I just had to have it because it fit me perfectly, and who could pass up that price?
I wore this maxi for our first night out in Gulf Shores. I ended up having to hold it up most of the night because I kept stepping on it. I still love it, despite the little extra length. These pictures were taken on our condo's balcony at night, so excuse the darkness.
Do you like maxi dresses?
Get this look:
Dress: Papaya
Sandals: Target, similar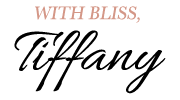 ********************************************************************************
Meet my friend, Christina!
Hey! I'm Christina! Christina Who is my little space on the wed where I share everything and anything regarding college, fashion, beauty and most importantly my journey to fining myself in this big 'ol world!
What are you looking forward to this summer?
This summer is my first year as a Division Leader at my camp. It is a fancy word for supervisor. I am looking forwarding to learning and growing as a person with this new experience. And, of course I am looking forward to having fun laying on the beach catching some rays with a nice drink in my hand. :)
Where is your favorite place that you've visited?
Paris! It is just beautiful! The architecture is amazing, the people have such amazing fashion sense (which I don't) and the food was so good! It is just a beautiful city!
Where would you go on your dream vacation?
On my dream vacation, I would probably want to to go to a beautiful Island, maybe the Bahamas and just relax by the water.
For more from Christina, click the links below: