This is a Sponsored post written by me on behalf of Abercrombie & Fitch. All opinions are 100% mine.

It's that time of year when everyone is excited for school to start back up. When I was still in school, my favorite thing to do was go shopping. I was that nerdy girl who was excited about picking out a new backpack for the year and getting different notebooks for all my classes. I also loved having an excuse to go shopping for new clothes, not that I ever needed an excuse to go shopping, but going back to school was as good of an excuse as any if I happened to need one.

Abercrombie & Fitch has always been a favorite brand of mine. Aside from the hunky (did I just say "hunky?") boys in all of their advertisements, their jeans are amazingly comfortable.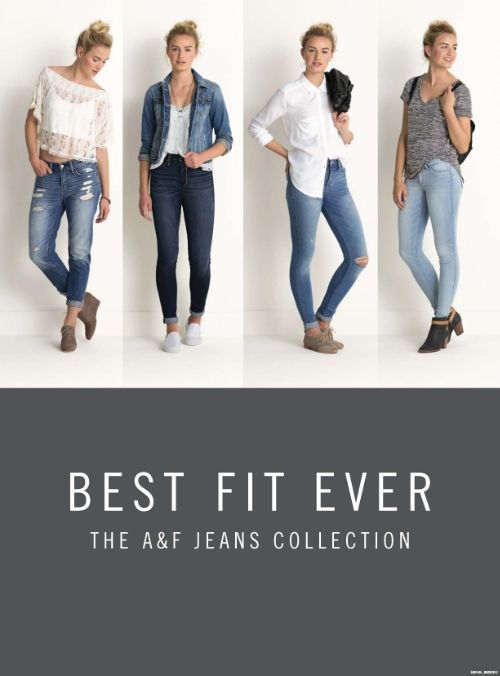 What makes their jeans so awesome?
-- They have an always-flattering waistband that lies flat and never cuts in. I think we all know the struggle of those uncomfortable jeans that hug you in all the wrong places. You don't have to worry about that with these bad boys.
-- They have a wide range of washes from super washed out lights to dark rinses, with hand-done details like rip & repair, blown-own destruction and authentic fading and whiskering. That means you can choose the style that fits you best! There's bound to be a pair of jeans for you to fall in love with.
-- They have an array of rises from low rise to super high-waisted. Whether you're trying to dress up or dress down, you'll find the perfect pair for any occasion.
-- They're available at great deals! See below for a special price!
-- They have a range of fits that make it easy to shop by shape or even by mood. I think all of our fashion choices are influenced by our moods, and these jeans have a style for every one of them.
These are a few of my favorite pairs: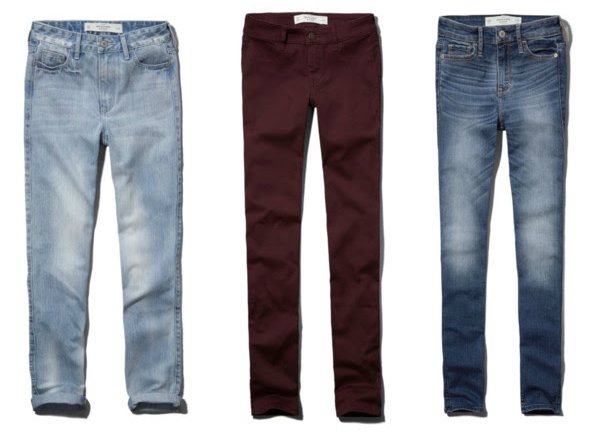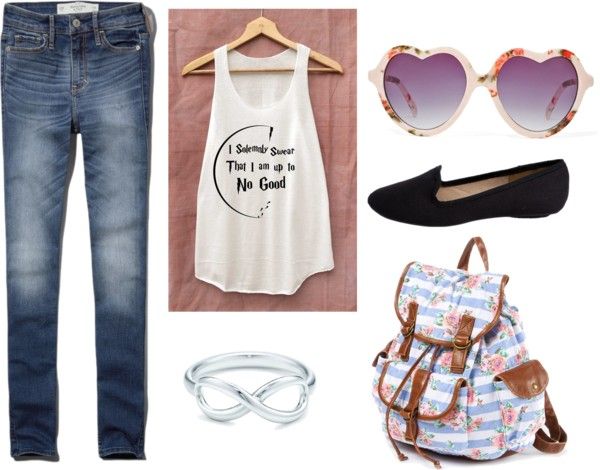 Of course, I had to throw a little Harry Potter in there. These skinny jeans work for any occasion and are simple to dress up or down. They're comfortable and the perfect choice to complete any Back to School ensemble.

As a treat for the Back to School season, Abercrombie & Fitch is doing a special promotion where you can get any jeans in store for $35! This offer won't be around forever, so be sure to snag as many pairs as you can! Don't forget to follow Abercrombie & Fitch on Twitter and Instagram for even more awesome deals!


Do you like Abercrombie & Fitch jeans? What is your perfect fit?