Have you ever heard of Pee Wee's Playhouse? I had heard of it, but didn't watch it. I'm guessing that was before my time, but even so, I had the coolest experience recently. Wayne White, an artist who used to work on that show, came to Shreveport and designed puppets that were relative to the Shreveport area, including Elvis Presley, Hank Williams, and Bonnie & Clyde. It was an honor to be able to work with him as a puppeteer in the parade. I can't imagine the amount of work and time that went into making each of these pieces.
Before the parade, there were lots of things going on. There were a few food trucks, including Geauxsicles, which are delicious popsicles with sliced fruit in them. There were also a few art vendors and lots of activities, mainly for kids, but that didn't stop Jimi and me from playing with chalk. Apparently, ours was one of the best because people kept walking by to admire it and take pictures of it. One lady even wrote her name under it and started taking pictures and claiming it as her own. Yea, lady. We saw you.
Our street artwork. Jimi added some clouds later.
We went on a mini tour of downtown Shreveport during our downtime between practice and the parade. We took some pictures in the Asian Gardens.
Pretty much twins. Can you tell which one is Jimi?
What was my job? I was the guitar strummer. I couldn't do much else. I definitely couldn't have held the spine of any of these creations. I know I look broad and strong and all...okay I don't. I'm a shrimp, which is why they immediately pinpointed me as the weakest of the group and gave me the lightest thing to hold. I'm totally okay with that though. So whose guitar was I strumming, you ask? Good ole Lead Belly. He was a jazz musician back in the day. I know strumming his guitar may seem like it could have been an easy job, but it was more complicated than you might think. The act of not accidentally hitting someone in the crowd was an art in and of itself.
It's events like this that are going to start putting Shreveport on the map. There are always fun, artsy things going on downtown, and I'm confident that as Shreveport continues to grow, it will become a travel destination. There's so much history in the area and lots of things to do that most people don't even know about, even locals. This show was organized by UNSCENE!, which is produced by the Shreveport Regional Arts Council (SRAC), and they put on monthly festivals. If you're ever in the Shreveport area, you should definitely check out the art scene.
See even more pictures from the event on their Facebook page here!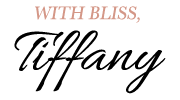 ********************************************************************************
Meet Sammi from College Beauty Buff!
Sammi is a 21-year-old beauty blogger from New York. Her blog, College Beauty Buff, is her beauty diary of the different products she tries on her journey for the best budget products. In her spare time, she enjoys eating ice cream, looking at pictures of cute baby animals, and binge-watching Bob's Burgers.
What are you looking forward to this summer?
Taking advantage of my last summer vacation, since my final year of college starts in the fall and after that I'll have to actually be an adult.
Where is your favorite place that you've visited?
I studied abroad in Fall 2012, and I loved all of the countries I visited. However, if I had to pick one, it would probably be Trieste, Italy. I loved learning about the culture and eating the oh-so-glorious food.
Where would you go on your dream vacation?
I would love to do what my aunt and uncle did on one of their anniversary trips: They started at Sorrento, Naples (Italy), and then took day trips to the surrounding islands, like Capri. I thought studying abroad would quench my need to travel, but all it's done is make me want to go even more places! I want to see the world!
For more from Sammi, click the links below!