Every girl is guilty of it, including me. We're guilty of worrying about our outward appearance more than we should. After we reach a certain age in your preteens, after we discover makeup and boys, we start to put a precedence on our appearance. We don't want to leave the house without makeup. We don't even want our friends to see what we look like naturally. I can't even count the amount of times someone has said to me, "I look scary without make-up."
How long does it take you to apply makeup? It takes me maybe 15 minutes because I keep it minimal - foundation, powder, eyeliner. Even still, my boyfriend has told me multiple times that I look better without it, and I've never believed him. Even writing this, I still don't. Why is that? When did I start believing that it wasn't okay for people to see me without makeup? I could sit here and blame it on my acne scars. That discoloration makes me feel pretty unattractive. But when I think about it, how did I even get those acne scars? Probably from all the foundation I cake onto my face daily.
After I saw this music video by Colbie Caillat, I felt really inspired.
Someone who is in the spotlight constantly is willing to shed her makeup and show her true self to the world. Why can't I do that too? I used to think that I was a relatively confident person when it came to most aspects of my life, but I never leave the house without makeup unless I'm going to the beach or to my parents' house.
The reality of it is, no one has flawless skin, but the skin we're in is all we've got, so we have to accept it. I suppose that's easier said than done, particularly for women, especially since we've all been applying makeup since we were in our mid-teens. But wearing makeup shouldn't make us feel any more confident than we do without it; we should be able to feel confident both with and without it. We should always feel beautiful. Because we are. We should be proud of our natural beauty and unique looks that set us apart from the rest of the world.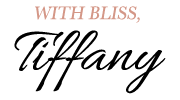 *********************************************************************************
Meet my friend and soul sister, Nina!
Seriously, the amount of things that we have in common are unreal.
Hi, I'm Nina! The blogger behind The Grand Adventures of Me, a lifestyle blog where I talk a lot about how I don't know how to be an adult, my family, and occasionally I get serious. I am finishing my last year of undergrad, and then I will go on to get my masters in social work so I can work with victims of human trafficking. I love reading, I love Jesus, I love laughing, and I love making new friends! (So come over to my blog and love me.)
If you could live in any movie/book ever made, what movie/book would you choose?
I think this answer is pretty simple: HARRY POTTER. I cannot tell you how many times I've lamented the fact that I have YET to receive my acceptance letter. I'm pretty sure my owl just got lost on the way here.
What song are you currently obsessed with?
I am currently obsessed with "Million Years" by johnnyswim. It's one of the few love songs I can stand.
If a celebrity came up behind you and whispered your ear, "Kiss me now," who would you want it to be and why?
Shoot, I had to think long & hard about this one! Actually, I had to review my "yes please" Pinterest board. I'm going to have to go with Chris Hemsworth. At one point in my life, I was trying to get kissed/kiss a guy from all the continents. I've never kissed someone from Australia! I would say Liam, but he dated Miley, and it grosses me out to think where his mouth has been.
What makes you awesome?
I think my ability to laugh at myself makes me awesome. I'm constantly sticking my foot in my mouth or literally sticking my foot somewhere and tripping over everything. But I laugh it off and then it's all good! I am a pessimist trying to turn optimistic. I am learning how to love people better. I'm really trying to work on being teachable. We can learn so much from other people, and life itself! I want to always be a student.
From more from Nina, check out the links below!