To start with something completely irrelevant to this post, I'm freaking obsessed with this song. I had never heard of her before Wednesday, but now I can't stop listening to this song. Plus, we share the same name, so I think I was destined to love this song. It's so cute!
Okay now...
I used to be obsessed with Taylor Swift. When "Fearless" came out, I downloaded it as soon as I woke up and was late to class because I wanted to listen to the whole album ahead of time. When "Speak Now" came out, I put the album on my iPod and listened to it to and from class. I am a fan of "Red," but I didn't fall in love with the album like I did with her ones.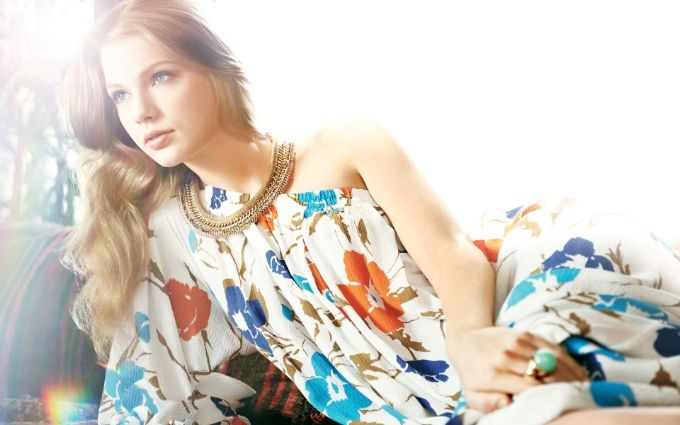 There are a lot of T. Swift haters out there and I just don't understand why. All the people hating on her now are the people who used to love her back in the day. I'm not a super fan or anything, but I'm not a hater either.
She's had a lot of boyfriends.
So what? She's 23! I'm 23 too, and I know if I got the chance to date any of the guys she dated (namely Zac Efron, John Mayer, and Lucas Till) I would go for it in a heartbeat. Why
not
date a bunch of guys? Isn't that what your twenties are about? Most girls that age date a lot, but people don't know about it because they're not famous. People keep saying that she needs to "grow up," but everyone her (our) age is doing the same thing. She didn't get the chance to live the crazy college life. She got something better! She gets to meet hot celebs daily that the rest of us are drooling over. You go Glen Coco!
She sings about said boys in her songs.
You would too if they screwed you over. You know that if you got the opportunity to publicly embarrass someone who broke your heart, you would so take it. Some say she's abusing her power, I say it's brilliant.
She's not country.
Four albums later, she's was bound to change up her style. Why is that so bad? It's not like she was super country in the first place. Sure she had some twang, but her style was always kind of poppy. Now she's dipping into a bunch of genres, and people are still singing along. Every person who turns 22 starts singing her song. Country or not, her songs are catchy.
Now I'm not gonna lie, I do miss the innocent country girl with frizzy hair who didn't have a ton of relationships under her belt and made fun homemade music videos with her friends, but I know if I were her, I would be doing the same thing, plus trying to throw Shia LaBeouf and Justin Timberlake in the mix.
-- tiffanykhyla.