As you've read before, I worked at camp last summer. I told you all about my trip to
Philly
, but I haven't told you about my much more exciting trip to NYC! And you've already heard about my first trip to
New York
, but this time was a little different. I went with a few of my camp friends, one of which was from the city. It was a two-hour commute, but it was so worth it.
We parked in a parking garage in Hoboken so we could avoid traffic. I took my first ride on a train. Not gonna lie, I was very confused, but I had seven people there to help me.
Our first stop was Times Square to eat an overpriced lunch at TGI Friday's. I would've rather had a street hotdog, but it was fun. I loved the energy of Times Square. There were so many people. Too bad most of them were either rude, trying to sell me something, or bumping past me. I posed for a picture with Smurfette, but then she asked for money after. I thought we were friends. Meet my two best camp friends: Brooke and Kelsey.
We stopped at Forever 21, but I was so overwhelmed by the selection that I had to get out of there. Brooke, Laura, and I snuck out to go to the Disney store next door. Heaven. Laura and I were trying to be vicious bears. Are you convinced?
The Hershey store was also a priority. I was overwhelmed by the chocolate selection. We snapped a pic with the green M&M.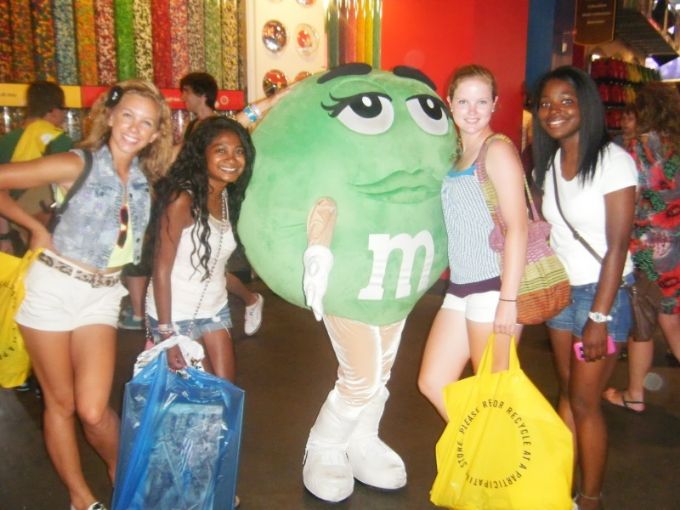 Halfway through our NYC adventure, it started raining. And when I say raining, I mean there was a torrential downpour. Our friend who lived in NYC had left us to go visit with some friends, and while we were on the way to see her (walking, by the way), is when it started pouring. We stopped in a random grocery store. They took pity on us and gave us free cookies. The girl that worked in the bakery even snapped a picture of us for her Instagram. This was easily one of my favorite parts.
My friends that you haven't met yet are Kara, Michelle, and Emma. After picking our friend up (and using her towels to dry off) on the upper east side, our last stop was Carlo's Bakery. I spent a ridiculous amount of money, but it was worth it because it was all delicious.
Buddy wasn't there, but we did meet his sister, Maddalena. So that was pretty cool.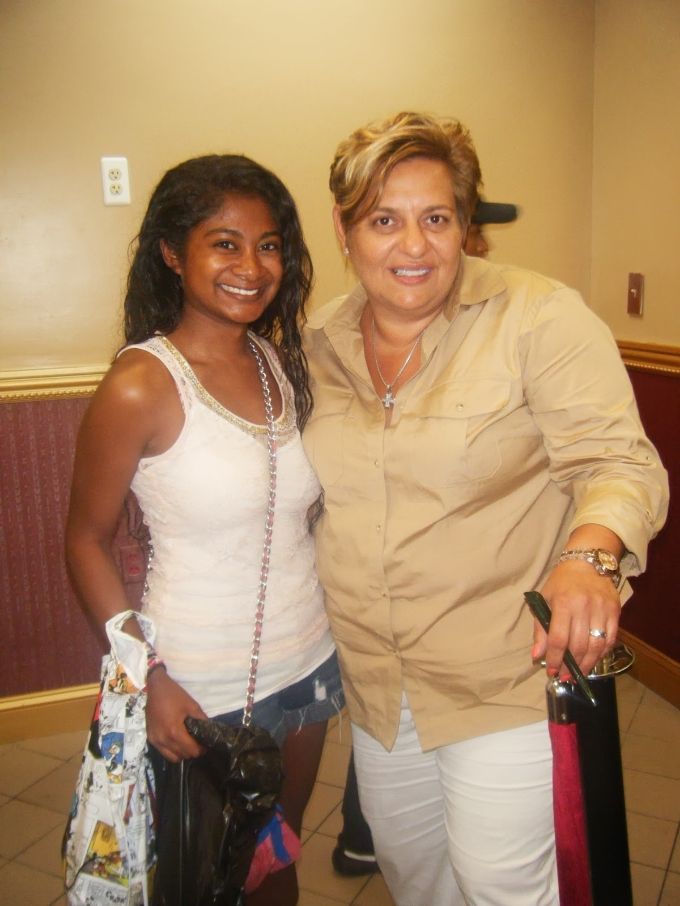 I was just talking to my co-worker about how much we both wanted to go back to New York. I mean, the first time I went, I was in 8th grade with my art class and this time, I only got to go for a few hours. I want to go and spend a week there (or maybe a life?). I just want to go back. Pleeeeease.
-- tiffanykhyla.