I actually did stuff this weekend. I know it's shocking since most of my weekends are spent in bed with movies and snacks, and though I did do a lot of that this weekend, I also got out of the house and did stuff.
Saturday
Sister and I went to see a movie at the Robinson Film Center. RFC usually shows independent films and other films that you don't see in a Regal or Tinseltown. We watched
Perks of Being of Wallflower
there awhile back because it wasn't showing the main theaters. We went and saw
The Way, Way Back.
I had never even heard of it before, but I just wanted to go watch something at RFC. It ended up being really cute. I really enjoyed it. There were a lot of good people in it.
After the movie, we went to eat at Abby Singer's, which is the restaurant on the second floor of theater. Neither of us had ever been before. I ordered chicken and waffles, and it was freaking amazing. I was so mad when I got full because I wanted to eat all of it.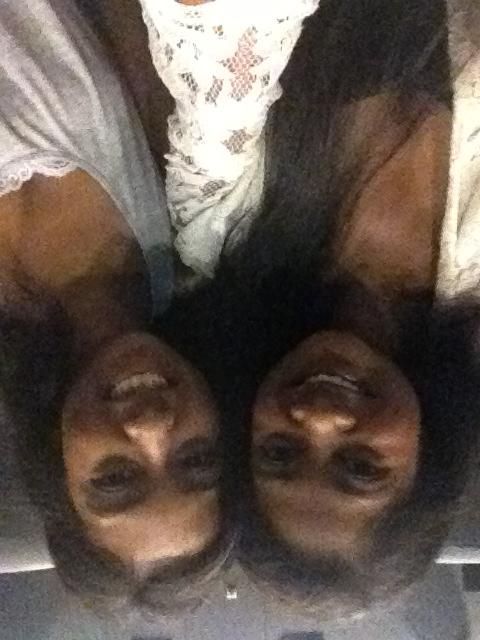 High quality iPhone photo.
I also got some new flats at Target for $17. They're nude, and they're cute.
Sunday
Yesterday was my friend, Amanda's birthday. She turned 23. She had a pool party at her friend's house. It was a blast. I ate a lot and spent almost 4 hours just lounging in the pool. One of her friend's boyfriends is a DJ, so we had background music and everything.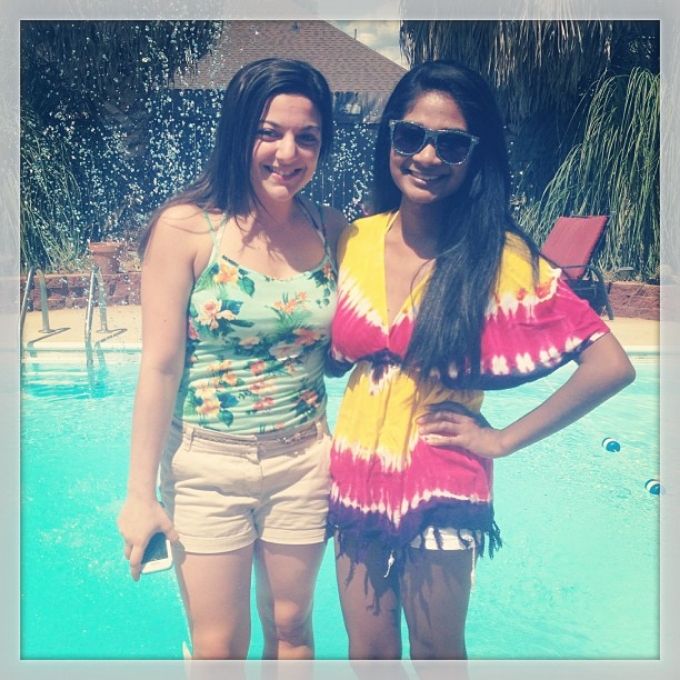 Me and Amanda, the birthday girl.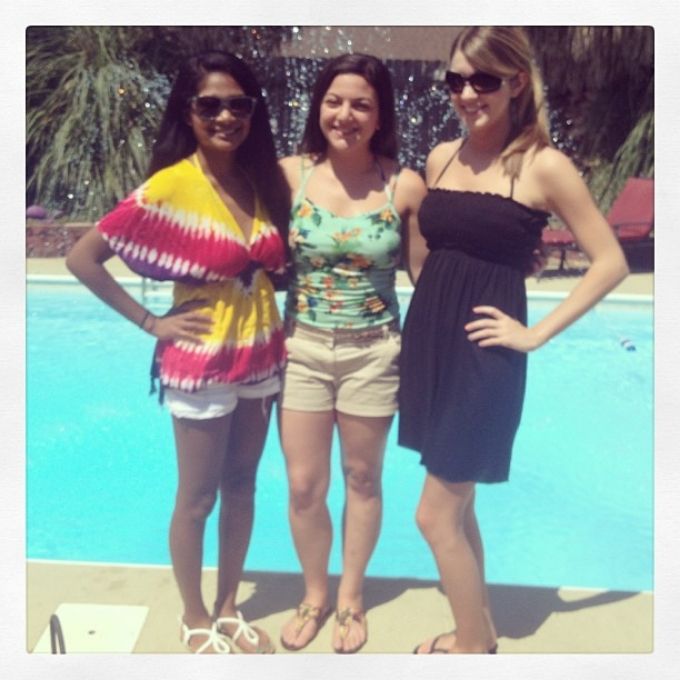 Me, Amanda, Sarah.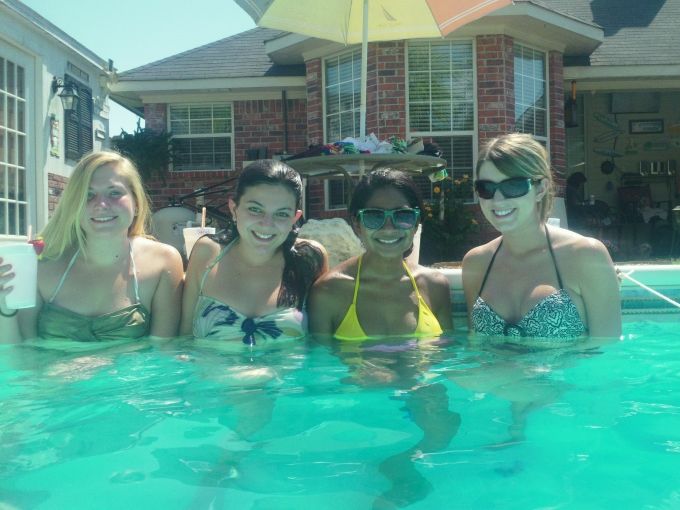 Haley, Amanda, Me, Sarah.