It's been three weeks since I last saw Jon, so I was so so so so excited to be able to go spend a whole weekend with him.
Friday
I drove to see him after work, so I didn't get there until about 6. We watched a few episodes of
Dollhouse
(thanks, Netflix) and ate hotdogs. Simple, yet delicious. We passed out pretty early.
Saturday
He made me breakfast in bed.(Cue:
Awww
) Then we both got ready and went thrift shopping. I love thrifting. I can't even explain. There's an amazing place called Rolling Hills in Ruston, and it's so much more amazing than Goodwill (which is all we have in Bosser. Boo). They had a lot of good brands this time - NY & Co. and Banana Republic. Too bad none of them fit me. I ended buying some work pants that were Worthington and only $3. Also soft cover books are only $.50 and hardcovers are only $1, so I bought a ton - 8 books for $5.50. The bookworm in me is dancing (actually it's just me dancing. I do that sometimes, and Jon gets embarrassed).
After thrifting, we ate a quick Whataburger lunch (their honey BBQ sauce is divine) picnic style at the greenhouse where Jon's twin works.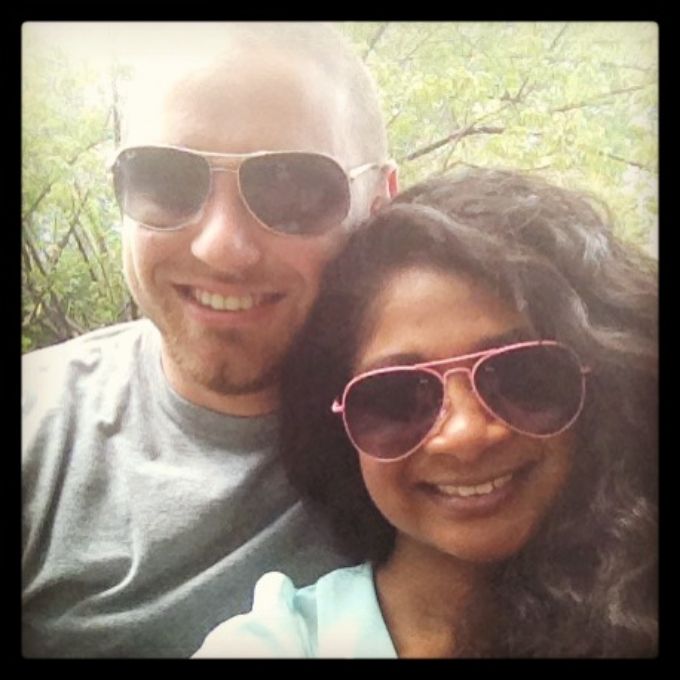 Afterwards, we went to the Bonnie and Clyde Museum in Gibsland, which is about 20 minutes away. I am not a history connoisseur, so I literally knew nothing about them, but now I do, and it was a pretty cool experience. They wouldn't let you take pictures inside, so this is all I got.
Now for the part that you're all waiting for...camping! We were supposed to go to Kisatchie, but all the money that was supposed to go to gas actually went to Jon's new car battery! Yup. His car battery died, so no camping money. We decided to be cute and pitch a tent in his spare bedroom. We were really nerdy and did as much of the camp experience as we could. We roasted marshmallows (on candles) and made s'mores, we told ghost stories (read off of our phones), we played card games, and slept and ate in the tent.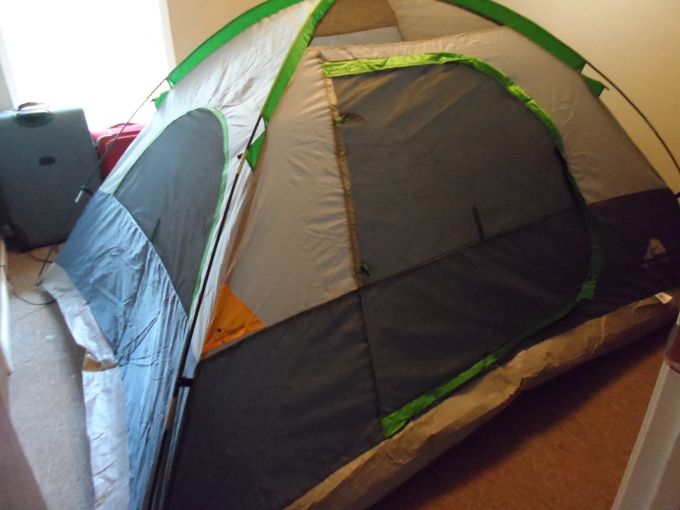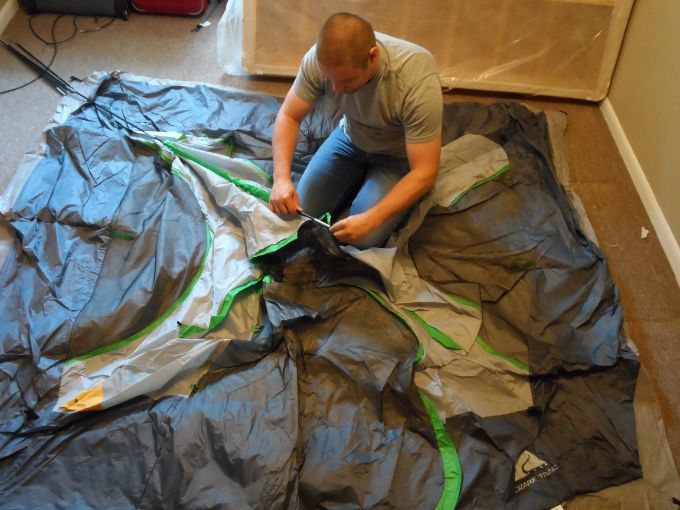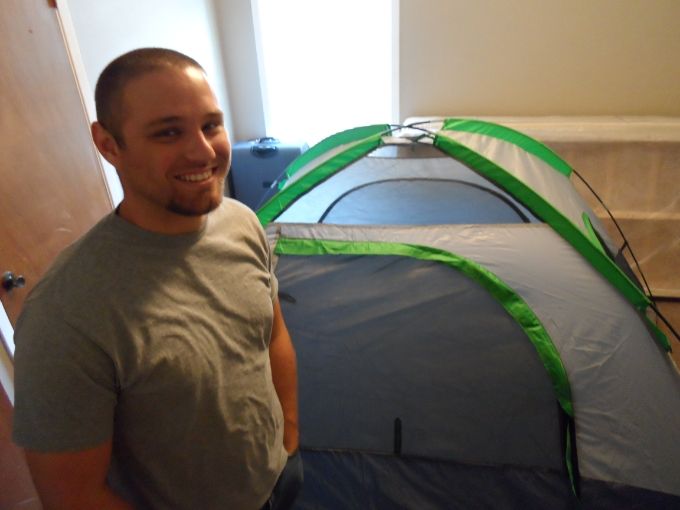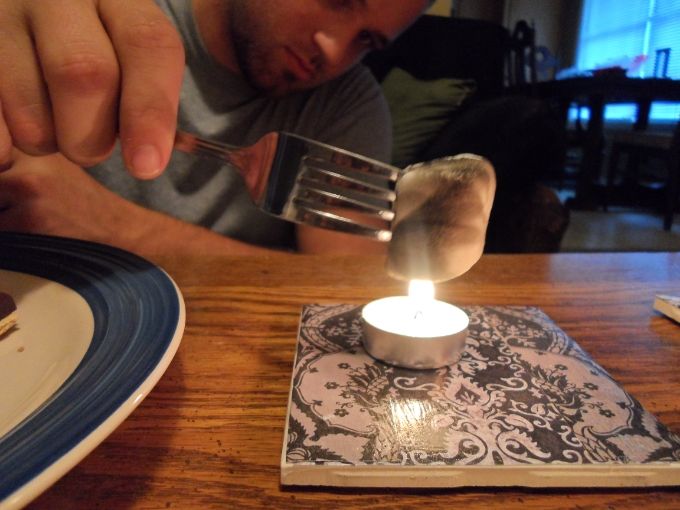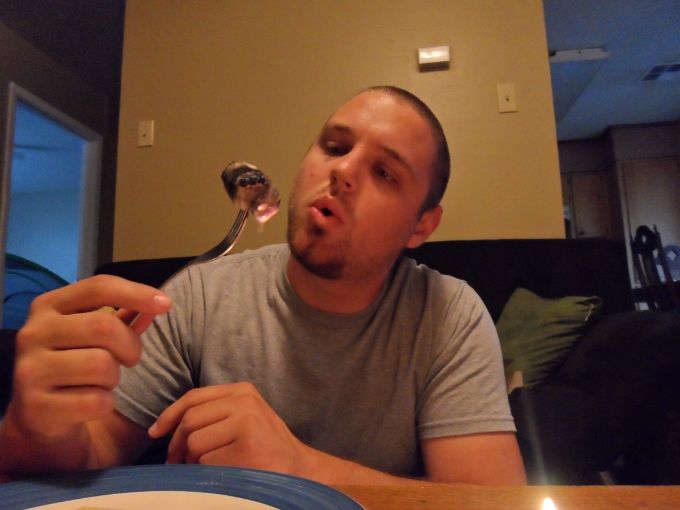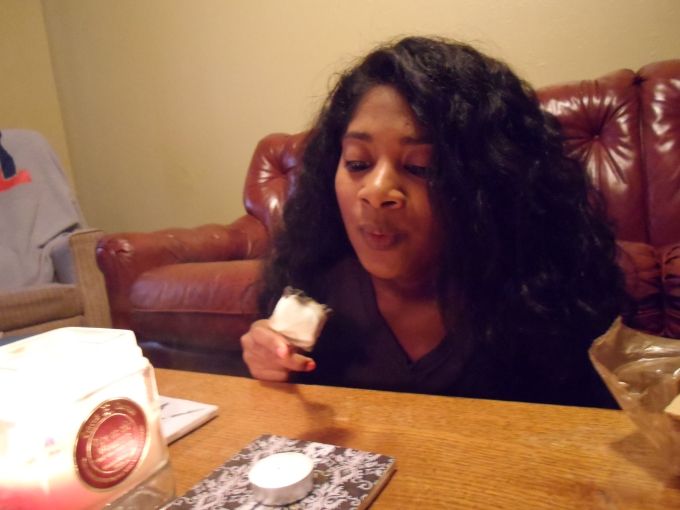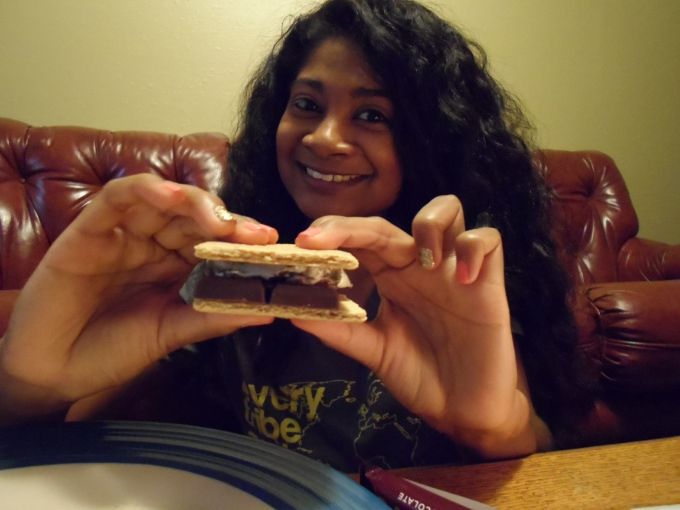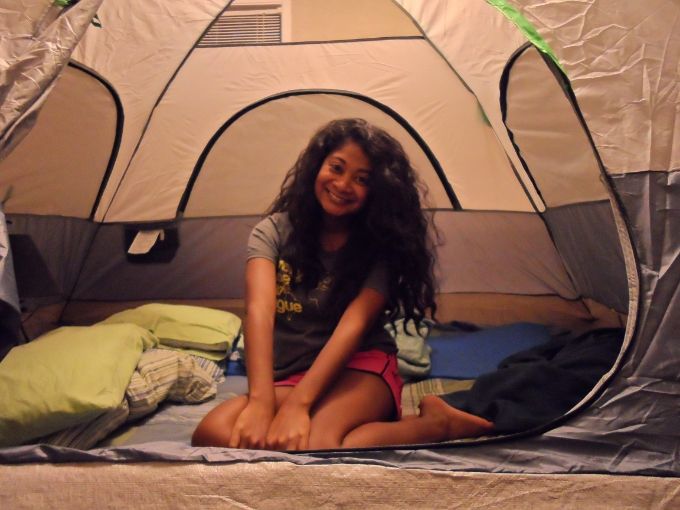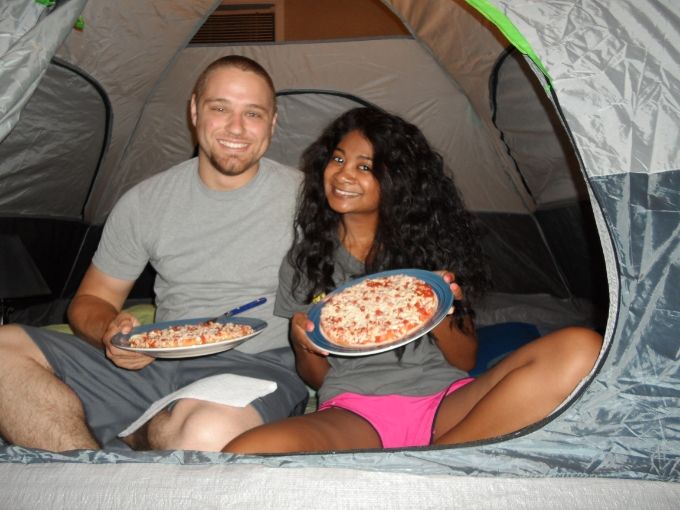 Authentic camp food haha.
Sunday
Our goal for the day was to do absolutely nothing productive. We succeeded. He made me breakfast in bed (again) then we watched
Lie To Me
on Netflix (the entire first season). Neither of us had ever seen it, but now we both love it. Jon is determined to be able to be a human lie detector now.
It was kind of amazing. I really hate leaving him. Sigh. How was your weekend?
-- tiffanykhyla.